Our Mission Statement
At Penny Scallan Design, our mission is to create stylish, functional, and durable products that make everyday life easier for families. We are committed to crafting high quality kids' accessories and travel gear, designed to inspire happiness and foster memorable experiences. Through our innovative designs, exceptional customer service, and eco-conscious approach, we aim to become the leading choice for parents seeking practical solutions and imaginative designs.
Shop Penny Scallan Range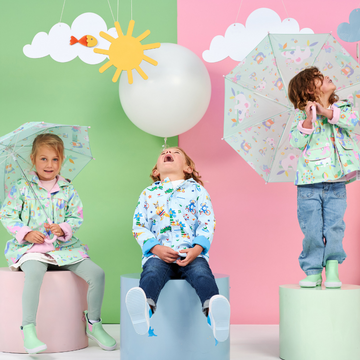 Our Vision Statement
Our vision at Penny Scallan Design is to become a globally recognised brand synonymous with imaginative, highquality kids' accessories and travel gear that make family life more enjoyable. We aspire to create products that blend practicality, fostering a sense of wonder and adventure in children and parents alike. By continuously innovating with sustainability in mind, we aim to make a positive impact on families and the environment, one product at a time.
Shop Penny Scallan Range
Our Story
The story of Penny Scallan Design began with a simple desire to bring functionality and imaginative design to families everywhere.

As parents ourselves, we understood the challenges of balancing everyday tasks and the need for functional, yet well designed products that could withstand the test of time.

Carrie Felton - our founder, has an eye for detail and saw an opportunity to create kids' accessories and travel gear that combined practicality with imaginative stand out designs. Inspired by the colourful and playful world of children, Penny Scallan Design was born.

Over the years, we've grown and evolved, driven by our commitment to producing high-quality products for little people. We believe that every child deserves accessories that spark happiness and encourage a sense of adventure.

Today, Penny Scallan Design is a trusted name among parents seeking a wide range of products including travel bags, rainwear, and versatile food and drink containers, designed to make life a little more organised. As we continue our journey, we remain focused on our mission to create products that inspire happiness and make everyday life easier for families. We are grateful for the opportunity to be a part of your family's memories. Welcome to the world of Penny Scallan Design, where imagination meets practicality, and family adventures await.
A Note From Carrie
To our Valued Customers and Friends, 
As the founder of Penny Scallan Design, I wanted to share a little bit about this fabulous little Aussie Brand.  When I started this journey, I was inspired by the boundless energy, curiosity, and imagination of children. It was my dream to create a brand that would celebrate these qualities while providing parents with products that were not only practical but also full of imaginative design and charm. I am proud to say that Penny Scallan Design has become a trusted name in the kids' accessories, mealtime and travel gear space. 
Your feedback and stories of family adventures have been the driving force behind our innovation and growth. We are committed to continuously improving our products whilst keeping sustainability at the forefront of our minds to ensure we are making a positive impact on families and the environment alike. 
I am grateful for your trust in Penny Scallan Design and the opportunity to be part of your family memories. Together, we will continue to inspire adventures and create products that bring happiness and ease to your everyday lives. 
Thank you for choosing Penny Scallan Design, and here's to a future filled with more fun, laughter, and unforgettable moments. 
Warmly 
Carrie Felton 
Founder, Penny Scallan Design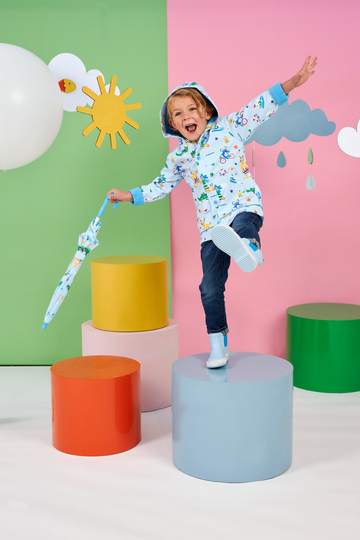 Our Customers 
At Penny Scallan Design, we take pride in designing for a diverse and discerning group of customers. Our valued clientele consists of parents, grandparents, friends, and relatives who all share a common desire to provide the children in their lives with  functional, high-quality products that are created with imaginative designs. 
Our customers come from various backgrounds and lifestyles but are united by their appreciation for well crafted products that inspire a sense of wonder and adventure. They understand the importance of creating lasting memories with their loved ones and seek products that make their family's lives a little more organised. 
Our customers value sustainability and eco-conscious practices. They are thoughtful consumers who choose products that have a positive impact on the environment and are built to last, ensuring that future generations can also enjoy them. 
Our customers are the driving force behind our commitment to innovation and excellence. Their feedback, stories, and loyalty inspire us to create products that not only meet their needs but also exceed their expectations. 
At Penny Scallan Design, we celebrate the unique qualities of our customers and are dedicated to providing them with design led, practical solutions that enhance their family's everyday experiences. We are honored to be a part of their lives and look forward to continuing to serve them with passion and creativity.